I have a friend who attempts new things boldly, with grace and daring. She steps into waves, onto bicycles, into new experiences with enviable courage.
In our university days, I watched her take her first tentative strokes into the rough waters of Georgian Bay, life-jacketed for flotation and loving it. She's scuba diving now.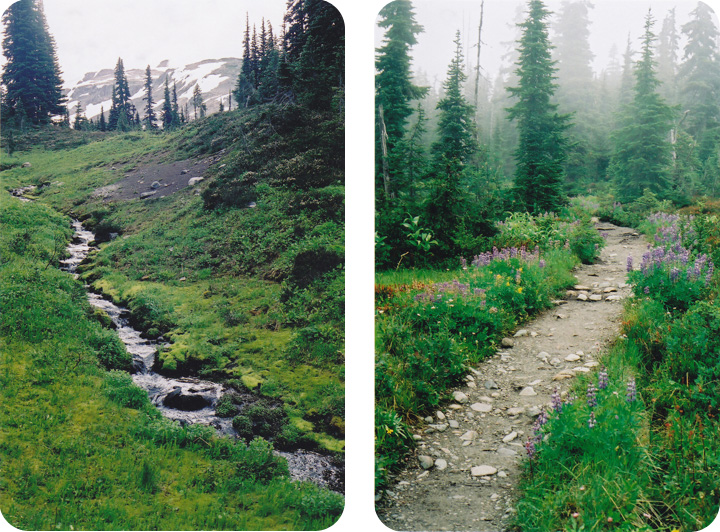 Me? I totter on the edges of experiences, palms sweating, heart pounding, throat dry. I wish I had her courage and half her poise. I manage bravado.
I push myself to new things. Fear is crippling; I force myself past it into new experience.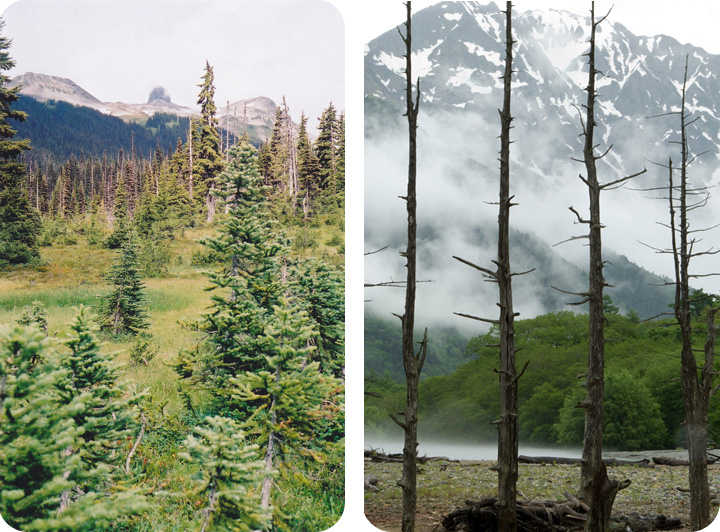 My brave friend and I both lived in Vancouver for a season, overlapping for a month or so in an idyllic green summer. I'd come to a place in my life where I needed some perspective. She, I suspect, was hoping for adventure. We went up a mountain in the rain. I stayed a few extra days, freezing in the cloud, hoping for perspective or at least clear skies. I didn't get either, but I spent two nights alone with my fear of solitude, and in some ways conquered it.

Enough to do the same thing a heavy handful of years later.
It was raining again, but it was easier the second time.
There's a lot of the solitude aspect to my work.
It's good to be comfortable with that.
*** photographs from Garibaldi Provincial Park and Kamikochi